We can clean your grimy brick surfaces to improve their appearance.
Brick is a long-lasting, durable material that can offer timeless beauty to your property, but it's not immune to contaminants and the elements. If your home, driveway, patio, or other surfaces are made of brick, you might notice they are covered in dirt, grime, mold, mildew, algae, or other unsightly contaminants. We understand that having a clean and visually appealing property is important to you, so we are happy to provide brick washing services for your home in Winston-Salem, North Carolina.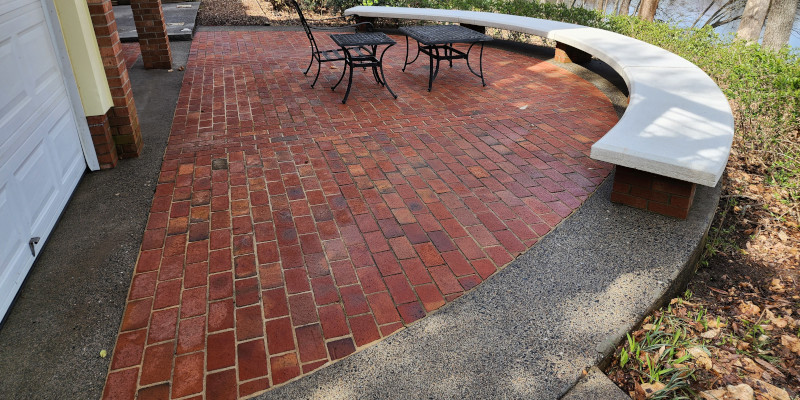 At Resurrected Professional Services, we are an exterior cleaning company that offers safe and reliable brick washing services. Where other companies rely on pressure washing for every surface, we know how to discern which cleaning method is right for your needs. Pressure washing is often too harsh on surfaces and may damage your brick permanently, so we offer soft washing when needed instead.
Soft washing is a gentle cleaning method that relies on biodegradable cleaning solutions to address contaminants instead of washing them away with water alone. These solutions are specifically designed to kill harmful microorganisms like mold, mildew, and algae that may be growing on your brick. Because soft washing eliminates these contaminants completely, your brick should stay clean several times longer than it would with pressure washing.
If you are interested in our brick washing services, don't hesitate to contact our team today. We're happy to offer you a free quote, and we always offer a 100% satisfaction guarantee. Let us know if you have questions for our team.