Let us help you enhance the look of your home.
Your Winston-Salem, North Carolina home is one of the biggest investments you'll ever make. Knowing this, you want to do everything possible to retain its value. One simple way you can keep your home in excellent condition is by scheduling siding washing services from our team at Resurrected Professional Services. When you hire our team to clean your home's siding, you can expect a thorough and efficient cleaning that will enhance the appearance of your home in no time.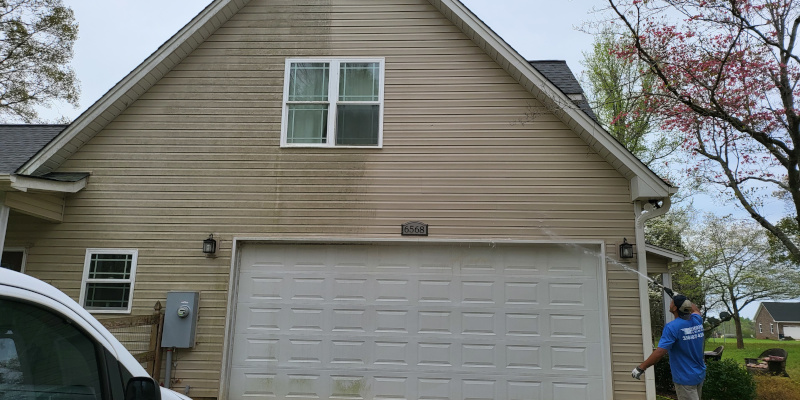 When you call our team, we will come to your home and inspect the siding to assess the condition and determine which treatment we will use. This review ensures we use the right amount of pressure, cleaning agents, and cleaning methods to give you the best possible clean.
Our siding washing team can work getting rid of stubborn dirt, mold, mildew, and other unwanted contaminants, all while using supplies and techniques that are effective and safe. While cleaning, we follow a strict protocol to ensure your home's and our team's safety. This means wearing protective gear and taking other precautions as needed to avoid posing any health or safety risks.
Once we finish the siding washing process, your home will look much cleaner and brighter. Removing dirt, grime, and other pollutants will help your home look clean again, increasing its general value and charm. Hiring our professional team for siding washing is an excellent step toward better curb appeal, longevity of your siding, and peace of mind. Contact our team today to see how we can help you.