Renew your roof with our help.
Your roof is exposed to a variety of contaminants, dirt, dust, and grime day in and day out. After all, it's your roof's job to protect your home from the elements, and this can result in your roof looking dirty and worn over time. And although your roof may look like it is getting older or falling into disrepair, it may actually just need a thorough cleaning.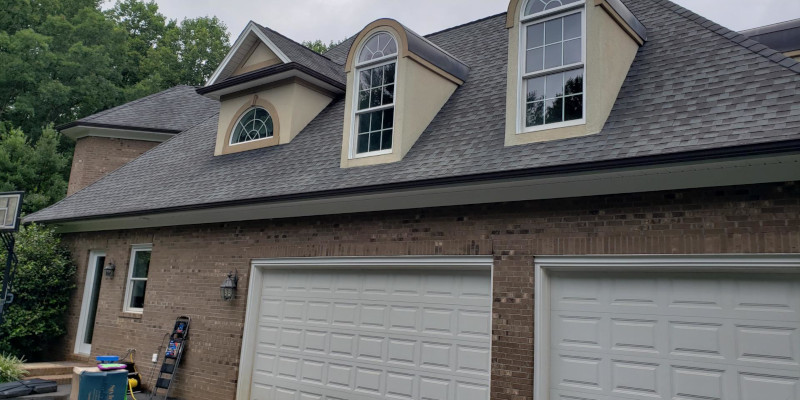 We can help you renew the appearance of your roof and your entire house with our roof cleaning solutions at Resurrected Professional Services. As your trusted roof cleaning company serving the Clemmons, North Carolina area, we can use both pressure washing and soft washing solutions to effectively remove staining, buildup, growths, dust, and dirt from the surface of your roof. The result will be a roof that looks so good, it practically looks like new.
We are more than just someone with a truck and a pressure washing machine – we are a highly qualified, experienced, and professional roof cleaning company. We provide our clients with excellent customer service and get excellent results. And because of this, our clients continually return to us to help them make their homes and businesses look their best.
If you're tired of your roof looking dingy, old, and unattractive, you can do something about it! Call us today to learn more about what we can do to renew your roof and to schedule your free quote.
---