Let our team make your brick surfaces look new again.
Brick surfaces are timeless and beautiful, but any material constantly exposed to the elements is vulnerable to a buildup of contaminants like dirt, pollen, algae, and other unwanted particles. Over time, your lovely brick walls or walkways can start to look worn out, discolored, or simply unappealing due to organic growth. Fortunately, if you're located in the Winston-Salem, North Carolina area, you can count on our professional team at Resurrected Professional Services to provide exceptional brick cleaning services.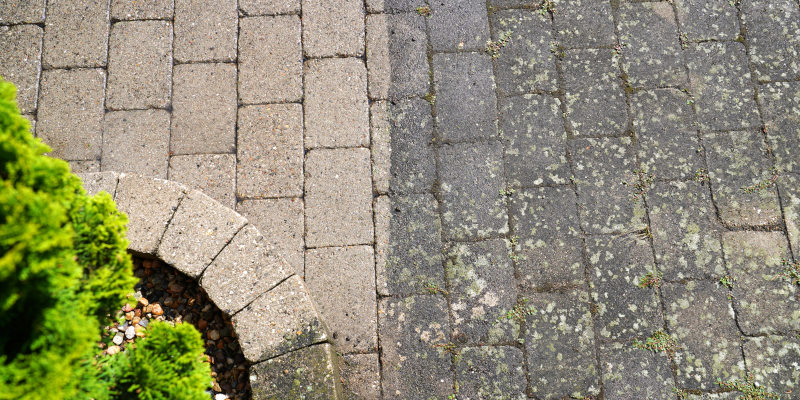 Our locally owned and operated business is proud to offer a wide range of exterior cleaning services for residential and commercial properties alike. If you choose to reach out to us for our brick cleaning services, we will promptly arrive at your property at a time that fits your schedule, carefully assess the condition of your brick surfaces, and develop a cleaning plan.
For our brick cleaning services, we often utilize soft wash techniques in order to preserve the structural integrity of the bricks. Pressure washing brick surfaces can actually damage the materials in some cases, and this cleaning strategy fails to sanitize the surfaces, so dirt and grime can accumulate quickly once more. With soft washing, your bricks will be gently cleaned and sanitized without posing any risks to your surfaces, yard, or other outdoor features. Soft washing methods only use biodegradable cleaning solutions, but that doesn't mean soft washing isn't effective. Soft washing cleansers are designed to target specific stains and contaminants at their source, completely eliminating them from your brick surfaces.
If you're ready to transform your old bricks back their former condition, just give us a call and ask about our brick cleaning services today.