At Resurrected Professional Services, we know your home is important to you, and we want to help you take good care of it. To do this, we offer a range of external cleaning services, including roof cleaning. In this article, we will provide more information about our roof cleaning services and go over how they work to preserve your roof and keep it in great condition.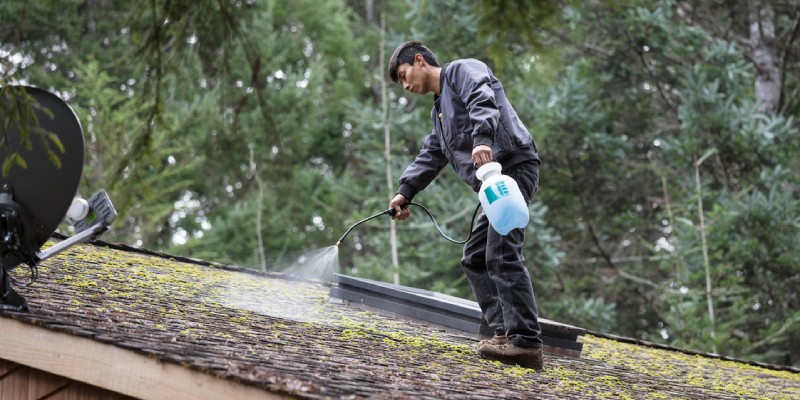 Roof Cleaning Removes Algae and Moss – One of the main ways our roof cleaning services preserve your roof is by removing algae, moss, mold, and other harmful organisms. These types of organisms can live in just about any environment, including on your roof, and once there, they will hold excess moisture against the roof shingles (or any other material your roof is made of), which will cause serious damage over time. By removing these harmful contaminants, our experts ensure that your roof remains in better condition in the long-term.
Roof Cleaning Removes Dirt and Debris – The other main way that roof cleaning services keep your roof in great shape is by getting rid of dirt and debris that may have accumulated there. Dirt does more than just make your roof look dingy—the dirt particles will also cause friction against your shingles, tiles, or other roof materials, gradually wearing them away. In addition, if sufficient dirt builds up on top of your roof, plants can start to sprout in it, causing even worse damage. Our cleaning services will wash away all traces of dirt and grime from your roof to make it look like new.