Rely on us to clean your solar panels for maximum energy efficiency.
Solar panels are excellent investments, but only if they're properly maintained. A solar panel coated in dust, dirt, or other substances won't be able to fully absorb the sunlight, rendering it far less valuable than a clean solar panel. Fortunately, if you're located in the Winston-Salem, North Carolina area, you can count on our team here at Resurrected Professional Services for high-quality solar panel cleaning services whenever you need them.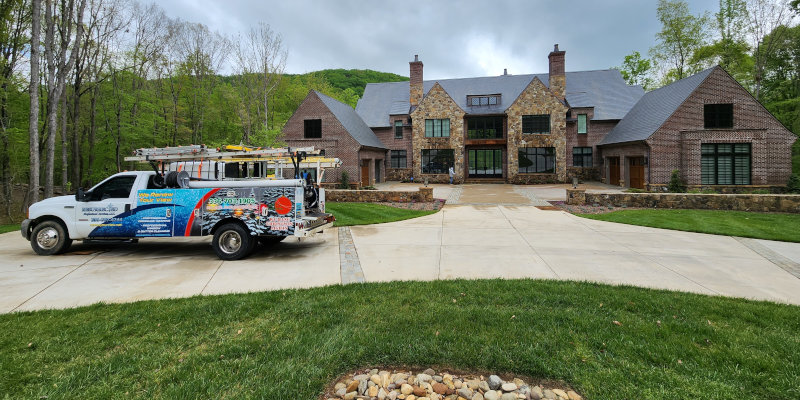 When it comes to solar panel cleaning, we know the best ways to gently cleanse the surface, remove all contaminants at the source, and leave behind a sanitized panel that will be more resistant to future buildup. Our crew uses soft washing methods in order to specifically target common environmental particles, including dirt, algae, bacteria, and mold, and eliminate them from your solar panels. We only use eco-friendly cleaning solutions, so you won't have to worry about any harsh chemicals damaging your property or landscape, either.
If you want to make the most out of your solar panels, scheduling regular solar panel cleaning services is essential. When you trust us, we'll use the most effective cleaning solutions to ensure your results will last as long as possible, keeping your solar panels highly efficient for longer periods of time. Our team is thoroughly trained, insured, and has your best interests at heart, and we'd love to show you how we can make a major difference on your property.
For more information about our solar panel cleaning techniques or our other exterior cleaning services, just give us a call today.