Transform your dirty patio with our patio cleaning services.
Having a patio outside your Winston-Salem, North Carolina home can be a little luxury that you may come to thoroughly enjoy. Whether you like to have your morning coffee on your patio, host small get-togethers with your friends, or just unwind with your family at the end of the day, a well-maintained patio can provide the perfect place for entertaining, relaxing, and more. However, this might not be the case if your patio is covered in dirt, grime, or organic growths like mold or algae.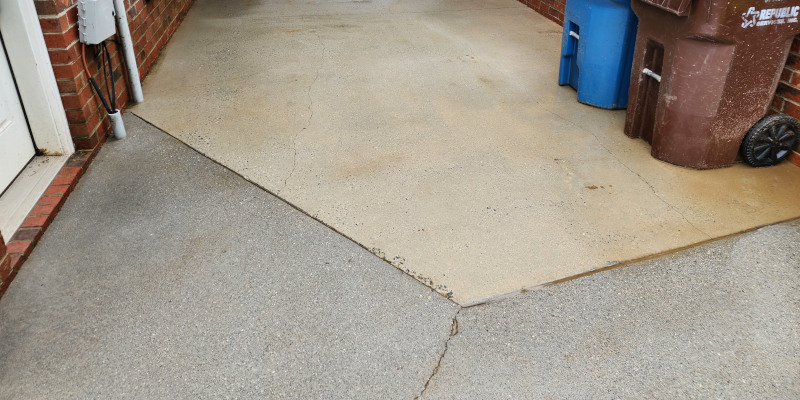 If you feel as if you've tried everything to clean up your patio on your own, our team here at Resurrected Professional Services encourages you to give us a call. For years, our professional exterior cleaning crew has been providing high-quality cleaning services for homeowners and business owners throughout the community, and we would be happy to schedule a patio cleaning service at your residence.
Unlike other cleaning companies, our staff is insured, thoroughly trained, and very detail oriented. Every team member is equipped to provide safe and effective cleaning methods, regardless of the type of patio you have. For example, if you have a concrete patio, we may use a pressure washer for a portion of your patio cleaning service. On the other hand, if you have a wood patio, we'll rely on our biodegradable soft washing cleansers to avoid harming the more delicate surface.
When you trust us to provide patio cleaning services, you can rest assured that we'll exceed your expectations and restore your patio to its former glory. If you have any questions about our patio cleaning methods or any of our other services, please feel free to contact our team today.