Let us clean your gutters and ensure proper drainage.
Your gutters play an important role when it comes to preventing water damage to your home. When it rains, water runs off your roof and into your gutters, where it's then diverted to your drainpipes and away from your home. What you need to know is that if your gutters get blocked with leaves, debris, twigs, and other buildup, they won't be able to help with this process, and water damage will become more likely.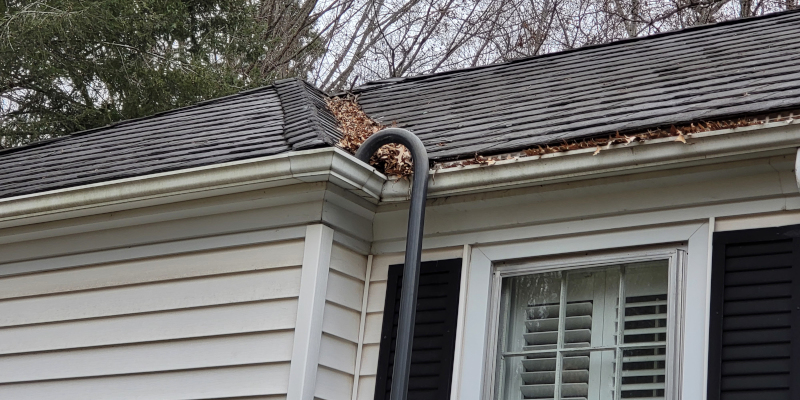 The way to ensure your gutters are always flowing freely is to make regular gutter cleaning a priority. But before you grab a ladder and a pair of work gloves, we want you to call us at Resurrected Professional Services. We're a professional gutter cleaning company in the Winston-Salem, North Carolina area, and we can effectively remove buildup and debris from your home's gutter system.
When we clean gutters, we use a vacuum system to do the job. We can also check the flow of water through your gutter system and drainpipes and can also install gutter guards as a preventative measure. Ultimately, we'll make sur your gutters work like they should, so you don't have to worry the next time it rains.
Our team is professional, reliable, and dedicated to great service. In fact, if you're not 100% happy with our work, we'll do whatever it takes to make it right! Contact us today to get a quote for gutter cleaning.