Restore your deck's appearance with deck washing.
A deck is an extremely versatile space where you can enjoy all kinds of activities with friends and loved ones. It's great for enjoying a meal, playing games, or even just relaxing and watching the sun set. To make the most of your deck, however, you have to keep it clean. Decks can get really dirty over time, especially if they're uncovered and exposed to the elements. If your deck is covered in dirt and grime, leave it to our team at Resurrected Professional Services to restore its appearance through deck washing.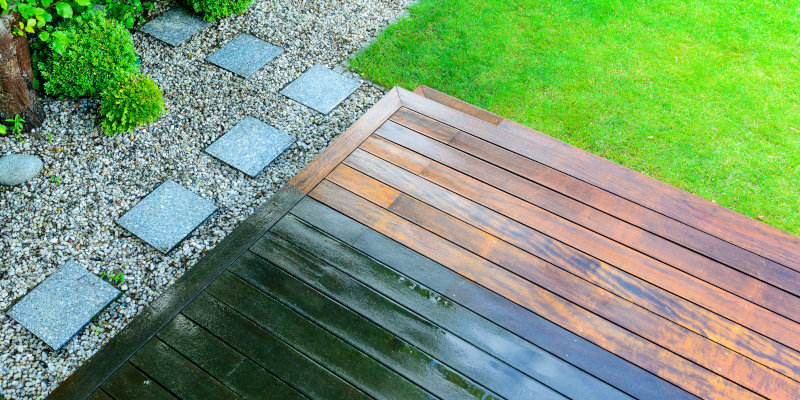 Although there is more than one way to clean a deck, we set ourselves apart from other exterior cleaning companies serving Winston-Salem, North Carolina by offering soft washing. This method is gentle and uses very little water pressure, so it won't damage your deck whether it's made out of solid wood or composite material. The water-based, biodegradable cleaning solutions we use are designed specifically for killing mold, mildew, algae, bacteria, and other contaminants that often grow on decks. Once they break down the dirt and grime and sanitize your deck, we'll rinse everything away to reveal a clean, beautiful surface underneath.
Our deck washing service is second to none. Not only will we provide exceptional, long-lasting results, but we will also offer you unbeatable customer service. We approach every deck washing job with attention to detail and are proud to offer you a 100% satisfaction guarantee. If you're not happy with our service for any reason, we will make things right. Contact us today for a free quote.